May 16, 2022, 02:02:26 AM
Welcome, Guest
1
on: Today at 01:38:18 AM
Started by 1 - Last post by oscar
Wyoming 130 => next gas 130 miles, on southbound US 93 Alternate near Wendover NV: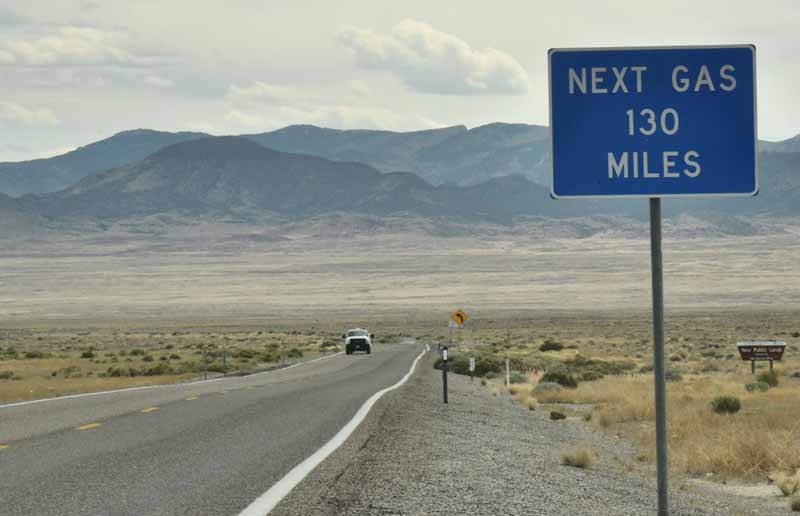 2
on: Today at 01:26:46 AM
Started by Roadgeekteen - Last post by jgb191
I would love to see a Mavericks-Heat Finals Part III. Miami won the first meeting in 2006, and Dallas won the second meeting in 2011. Both times, the Finals ended with the home crowd seeing the visiting team crowned champions. I really enjoyed seeing the 2011 Mavericks sweep the then-two-time defending champions LA Lakers in what was Phil Jackson's coaching finale; and then seeing them shock the sport universe by beating the star-studded Miami Heat team that had just gained LeBron and Chris Bosh.
3
on: Today at 12:44:20 AM
Started by roadman65 - Last post by US 89
Utah has three US routes that hit the seat of every county they pass through: US 91 (2/2), US 189 (3/3), and US 491 (1/1). US 89 comes very close (11/12).

US 91 used to be a lot more impressive as it passed through the seat of all 11 Utah counties it entered at its full pre-interstate extent. However, it does still have a claim to fame: it also enters the seat of each county along it in Idaho, meaning it serves the seat of every county along its present route.
4
on: Today at 12:32:34 AM
Started by roadman65 - Last post by Bitmapped
US 19 hits 9/9 county seats along its route in West Virginia: Princeton (Mercer County), Beckley (Raleigh County), Fayetteville (Fayette County), Summersville (Nicholas County), Sutton (Braxton County), Weston (Lewis County), Clarksburg (Harrison County), Fairmont (Marion County), and Morgantown (Monongalia County).

WV 16 hits 9/10: Welch (McDowell County), Pineville (Wyoming County), Beckley (Raleigh County), Fayetteville (Fayette County), Clay (Clay County), Grantsville (Calhoun County), Harrisville (Ritchie County), and St. Marys (Pleasants County). It misses Summersville in Nicholas County.
8
on: May 15, 2022, 11:58:15 PM
Started by index - Last post by dlsterner
The first three digits of my six digit employee ID number are "331" which I remember by associating it with US 331 which - as a kid living in the Florida panhandle - our family would frequently take on trips. It stuck out because (at the time) it was the stretch of highway that was the most tedious slog of the trip.

The final three numbers I also use a mnemonic for, but it isn't road related.
9
on: May 15, 2022, 11:53:17 PM
Started by Crash_It - Last post by Crash_It
New video of an unmarked state highway as well as horseshoe lake state park is out now!


10
on: May 15, 2022, 11:43:09 PM
Started by monty - Last post by I-39
US 31 between Indy and South Bend is fine as it is and doesn't need any "upgrades." It serves traffic just fine without the need to be a full freeway.



The section from Plymouth to Peru is fine as is. South of Peru, it does need at least the upgrades that are currently slated and a full freeway would not be unwarranted.

I'd say even between Kokomo and Peru is good, just remove the stoplights. A full freeway is only warranted between Indy and Kokomo at this time.