Two short branches of County Road 2A are posted in northern Walton and Holmes Counties. The 4.67 mile long western branch forms an L-shaped route linking U.S. 331 west and CR 2 south with CR 1087 at New Harmony. The eastern segment extends from CR 2 and SR 81 at Royals Crossroads 2.35 miles to CR 185 at Sweet Gum Head.
East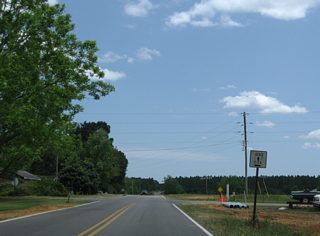 CR 2A turns east at CR 1087 and the community of New Harmony. CR 1087 travels 8.66 miles southwest to U.S. 90 at Mossy Head.
05/01/09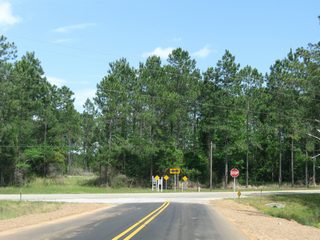 County Road 2A ends at an unmarked intersection with U.S. 331 just north of CR 2's continuation east to Caney Creek.
05/01/09
West

East

West
Photo Credits:
05/01/09 by AARoads
Connect with:
U.S. 331
State Road 81
County Road 2
County Road 185
County Road 1087
Page Updated 04-17-2020.