Jefferson County Road 146 ventures 14.10 miles east along Ashville Highway from E Pearl Street in Monticello to U.S. 221 at Ashville.
Madison County Road 146 travels 15.11 miles northwest from SR 53 outside the city of Madison to Lovett and Empress Road at the Georgia state line.
Hamilton County Road 146 runs 9.29 miles east from CR 143 to State Road 6 west of Jasper.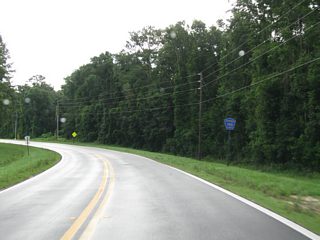 CR 146 heads northeast along Ashville Highway from the intersection of E Pearl Street and St. Margaret's Church Road on the outskirts of Monticello.
06/05/09
Photo Credits:
06/05/09 by AARoads
Page Updated 04-24-2020.