Jackson County Road 164A (Reddoch Road) angles 8.44 miles northwest from SR 69 outside Grand Ridge to CR 164 (Blue Springs Road) at Jackson Blue Spring.

East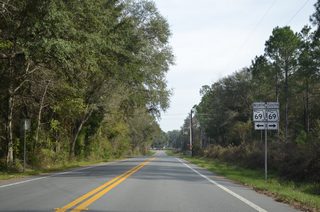 SR 69 enters the town of Grand Ridge just south of CR 164A en route to U.S. 90. Traveling north, SR 69 continues to Two Egg and Greenwood.
11/24/15

West
Photo Credits:
05/02/09, 11/24/15 by AARoads
Connect with:
State Road 69 / County Road 69
County Road 164
Page Updated 04-20-2020.