County Road 165 provides a bypass from SR 71 to SR 2 east of Malone. Following Basswood Road, the 7.06 mile long route runs through the community of Bascom at CR 164B west and CR 165A south.

North

South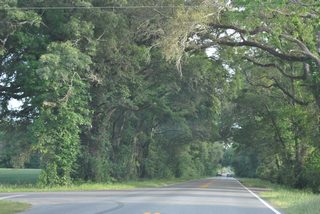 The tree canopy along CR 165 south of Jasper Road was vastly destroyed by Hurricane Michael in October 2018.
04/16/12
Photo Credits:
05/02/09, 04/16/12 by AARoads
Connect with:
State Road 2
State Road 71
County Road 165A
Page Updated 04-20-2020.