County Road 181A serves Ponce de Leon Springs State Park along a 3.25 mile course south from U.S. 90 at Ponce de Leon and Walton County Road 181C.

North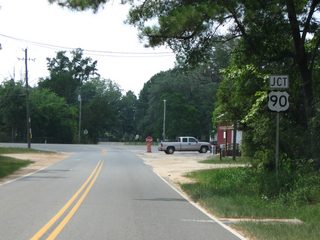 CR 181A (Ponce de Leon Springs Road) concludes at U.S. 90 adjacent to Blue Creek Veterans Memorial Park in Ponce de Leon.
06/21/09
Photo Credits:
06/21/09 by AARoads
Connect with:
U.S. 90
County Road 181
Page Updated 04-17-2020.