County Road 361A spurs 14.48 miles south from the end of U.S. 221 (Jefferson Street) at U.S. 19/98/27 Alternate to the Gulf of Mexico at Spring Warrior Camp. Puckett Road leads the highway south to Perry-Foley Airport and Spring Warrior Road. Spring Warrior Road continues CR 361A to Bird Point, Okefenokee Slough and Bluefish Lane.

South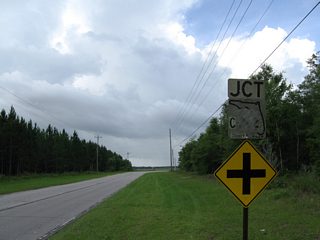 CR 361A (Puckett Road) meets CR 362 at a five way intersection with Houck Road, Industrial Park Drive and Arthur Padgett Road.
06/05/09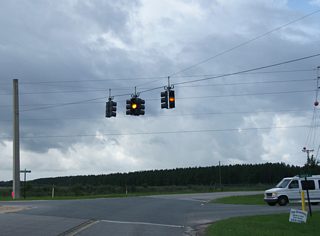 CR 362 (Houck Road) leads west to CR 359 (Golf Course Road) and east along Industrial Park Drive to U.S. 19/98/27 Alternate.
06/05/09
Photo Credits:
06/05/09 by AARoads
Connect with:
U.S. 19
U.S. 98
U.S. 221
County Road 30A
County Road 361
Page Updated 04-26-2020.