Two branches of County Road 365 are designated in southern Wakulla County. The leg following Spring Creek Road extends 12.30 miles south from SR 267 (Bloxham Cutoff Road) at Bethel to Shadeville and Spring Creek along Oyster Bay. The eastern 2.89 miles of Shadeville Road, between CR 61 (Wakulla Springs Road) and SR 267 at Wakulla, are also CR 365.
State Road 365 was originally part of U.S. 319 between SR 61 at Shadeville and SR 363 at Wakulla. Florida Secondary 365 replaced S-175 along Spring Creek Highway south from Shadeville to the roadway end at Spring Creek. S-61 was realigned from Spring Creek Highway east onto Wakulla Springs Road by 1972. S-365 was then extended over former S-61 between Shadeville and SR 267 by 1975, while the eastern component along Shadeville Road remained in place. U.S. 319 was also relocated westward from Shadeville Road onto Crawfordville Highway by this time.

North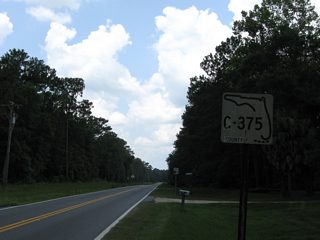 The east branch of CR 375 leads 3.69 miles west from CR 365 (Spring Creek Highway) to U.S. 98/319 just south of their split.
06/27/09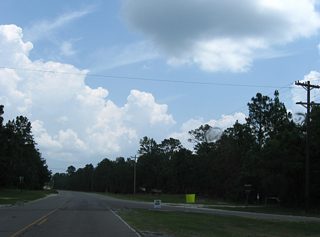 CR 365 (Spring Creek Highway) merges with the north end of CR 367 along Shell Point Road at an unmarked wye intersection.
06/27/09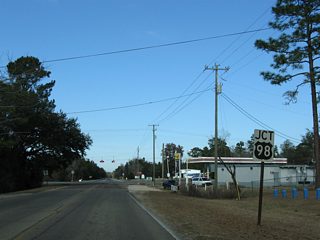 CR 365 (Spring Creek Highway) crosses paths with U.S. 98 (Coastal Highway) at a set of flashers.
01/15/11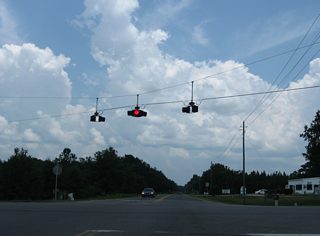 A gas station and dollar store were built along the western quadrants of the CR 365 and U.S. 98 (Coastal Highway) intersection in 2018/19.
06/27/09

West - Shadeville Road
Photo Credits:
06/27/09, 01/15/11 by AARoads
Connect with:
U.S. 98
State Road 267
County Road 375
Page Updated 04-23-2020.