County Road 862 lines Vanderbilt Beach Road east from Vanderbilt Beach along the Gulf of Mexico, 10.6 miles to Greyhawk Trail at the Greyhawk golf course community. The western two-lane leg of the route connects Vanderbilt Drive (CR 901) with U.S. 41 (Tamiami Trail). East across North Naples, CR 862 expands to a four lane arterial, and six lanes from Fontana Del Sol Way and CR 31 (Airport-Pulling Way) to CR 951 (Collier Boulevard). Beyond CR 951, Vanderbilt Beach Road is a two lane highway with rural design.
Florida Secondary Road 862 was established as a spur west from U.S. 41 to Vanderbilt Beach by 1955. A second branch of S-862 was designated along Solona Road between U.S. 41 (Tamiami Trail) and the Atlantic Coast Line Railroad by 1957. Solona Road eventually tied into Goodlette-Frank Road (S-951), which was constructed along side the railroad by 1966. S-862 along Solona Road was renumbered to S-898 and S-951 along Goodlette-Frank Road to S-851 by January 1976. County Road 898 on Solona Road is not marked.

East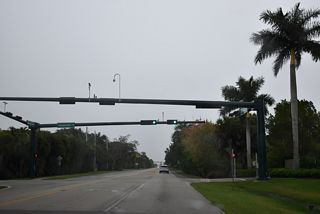 Vanderbilt Drive (CR 901) stems north from CR 862 (Vanderbilt Beach Road) to Naples Park and Bonita Shores.
10/03/20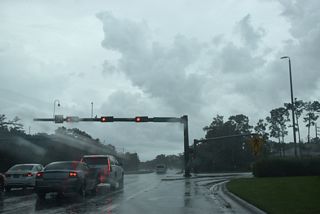 CR 862 angles southeast across the intersection with Goodlette-Frank Road. Unmarked here, Goodlette-Frank Road is a part of CR 851 between North Naples and the city of Naples.
10/03/20
Photo Credits:
10/03/20 by AARoads
Connect with:
U.S. 41
County Road 31 - Airport-Pulling Road
County Road 851 - Goodlette-Frank Road
County Road 881 - Livingston Road
County Road 901 - Vanderbilt Drive

Page Updated 10-06-2020.