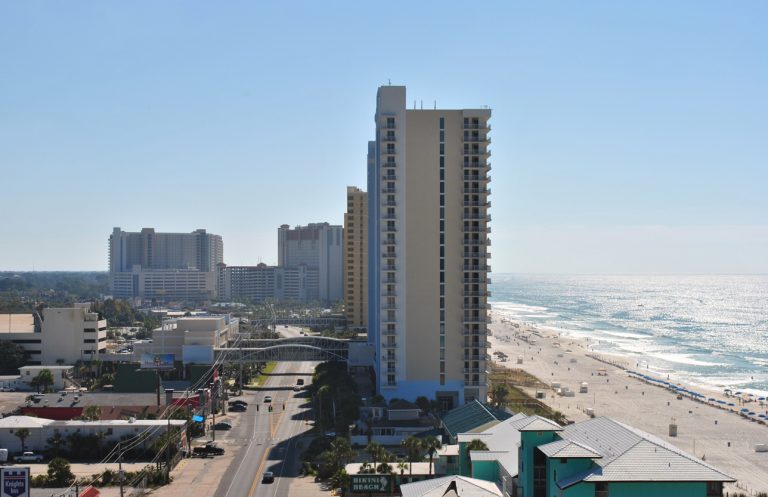 SR 30 is the state road counterpart of U.S. 98 throughout most of Northwest Florida. The designation stretches east from the Alabama state line at Perdido Bay to Perry in Taylor County. Exceptions occur at both Downtown Pensacola and through Panama City, where SR 30 accompanies U.S. 98 Business. A third section of SR 30 follows portions of Front Beach Road (old U.S. 98 Alternate) through Panama City Beach. U.S. 98 Alternate in Bay County was decommissioned by FDOT and AASHTO in 2006.
Florida State Road 30 Guides
Pensacola
Within Pensacola, SR 30 follows Business U.S. 98 along Garden Street, while U.S. 98 overlaps with SR 292 (Pace Boulevard), U.S. 90 (Cervantes Street), and SR 289 (Ninth Avenue) to the north of Downtown.
Bay County
State Road 30A doubles as U.S. 98 (Panama City Beach Parkway) in western Bay County and along the U.S. 98 mainline around Panama City. SR 30 loops south of U.S. 98 at both cities, following Front Beach Road along the Panama City Beach gulf front, and representing the hidden counterpart of U.S. 98 Business through Panama City, Springfield and Callaway.
A 1.324 mile segment of SR 30 along Front Beach Road was transferred from the Florida Department of Transportation (FDOT) to Panama City Beach per an agreement between the state and City Council on July 14, 2016. Classified as Front Beach Road Segment 2, the relinquished roadway extends from 500 feet west of Richard Jackson Boulevard to SR 392A (Hutchinson Boulevard) and CR 392 (South Thomas Drive). A Front Beach Road Community Redevelopment Agency project followed in fall 2016 to add landscaped medians, sidewalks and transit lanes.1
Another portion of SR 30 was also relinquished from Front Beach Road through Sunnyside. The 3.805 mile long section removed from the state road inventory extends east from near the west end at U.S. 98 to the Panama City Beach municipal boundary near Chateau Road.
Perry
State Road 30 ends in Perry, where U.S. 19 & 98 (Byron Butler Parkway) intersect U.S. 221. There, State Road 55 takes over for both U.S. 19 & 98 southeast to Crystal River. A 2.7 mile long section of County Road 30 links U.S. 19 & 98 with U.S. 27 to the southeast of the Perry city limits as well.
Sources:
"FDOT to transfer Front Beach Road segment to Panama City Beach." Panama City News Herald (FL), July 14, 2016.
Connect with:
U.S. 98
State Road 79
State Road 392A - Hutchison Boulevard
Page Updated 08-23-2018.