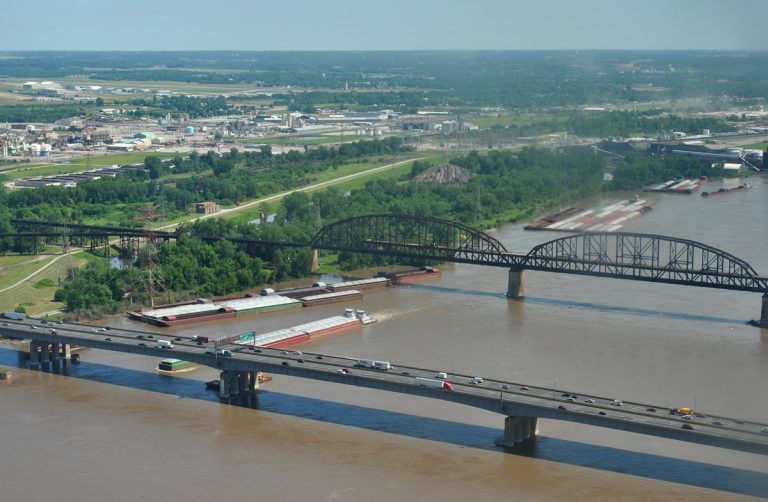 Paralleling the Mississippi River and U.S. 61, Interstate 55 connects St. Louis with Cape Girardeau and Sikeston in southeastern Missouri. The route overlaps with I-44 north to the Poplar Street Bridge in St. Louis and with I-64 & U.S. 40 east across the Poplar Street Bridge into Illinois.
Interstate 55 Missouri Guides
Interstate 55 opened through St. Louis in 1967.1
Major construction upgraded the interchange of Interstate 55 with I-255 and I-270 between 1991 and 1994. This work coincided with a widening through 1997 of Interstate 270 between I-55 and I-44 to eight overall lanes and expansion of I-55 by four lanes from Lindbergh Boulevard (U.S. 50-61-67) to Highway A (Exit 175) at Festus.2
Sources:
"TWO-MILE STRETCH IN ST. CHARLES PAVED WAY FOR AMERICA'S INTERSTATE SYSTEM - HIGHWAYS SHORTENED DRIVES BUT WEAKENED CITIES." St. Louis Post-Dispatch, December 14, 2003.
"Interchange Reconstruction Gets Off To Early Start." St. Louis Post-Dispatch, December 16, 1991.
Connect with:
Interstate 44
Interstate 64
Interstate 270
Page Updated 05-12-2018.