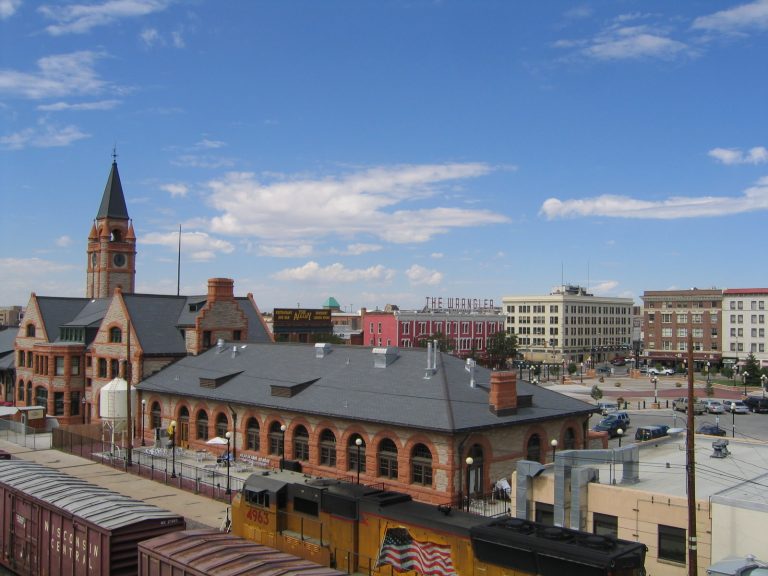 Through the capital city of Cheyenne, Business Loop I-80 follows a significant portion of U.S. 30 along Lincoln Way. The business route branches northeast from I-80 just ahead of the cloverleaf interchange joining the freeway with Interstate 25. Representing the principle east-west arterial through Downtown Cheyenne, Lincoln Way continues through the residential street grid to Wyoming 212 (College Drive). Business Loop I-80 returns to I-80 via College Drive south to Exit 364.
Business Loop I-80 Highway Guides

Business Loop I-80 scenes
2 photos

2 photos

Trailblazers direct motorists departing from the Little America Hotel & Resort to Business Loop I-80 (West Lincolnway) to adjacent on-ramps for both I-25 and I-80. Photos taken 08/11/14.
| | |
| --- | --- |
| | Guide sign posted at the end of the loop ramp connecting I-25 & U.S. 87 north with Business Loop I-80 & U.S. 30 (Lincolnway). Photo taken 08/11/14. |



Photo Credits:

08/11/14 by AARoads

Connect with:
Interstate 80


Page Updated 01-18-2018.