Interstate 81 branches northeast from I-40 along a 75.5 mile long course to Bristol and the Virginia state line. Connecting the Tri-Cities region with Knoxville via I-40 west and Asheville, North Carolina via I-26 south, I-81 constitutes a major freight corridor joining the Northeastern U.S. with the Southeast.
Interstate 81 Tennessee Guides
Interstate 81 parallels Bays Mountain north from I-40 to areas south of Morristown and the Greene / Washington County line. The freeway runs along a series of hills into the Tri-Cities area, including Baines Ridge, Howard Ridge, Double Springs Ridge. Passing south of Kingsport along the Colonial Heights community, I-81 spans Fort Patrick Henry Lake. The northernmost section in Tennessee enters suburban areas of west Bristol.

scenes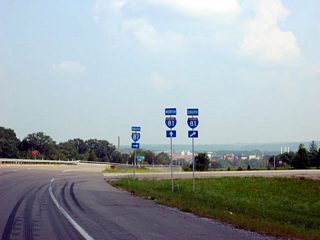 SR 160 (Enka Highway) connects Interstate 81 with the Hamblen County seat of Morristown at Exit 12.
08/23/03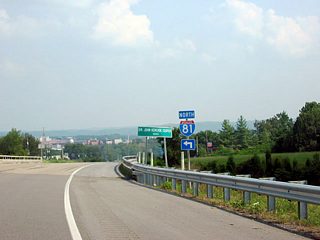 Interstate 81 leads south from the diamond interchange with SR 160 to the town of White Pine and I-40 outside Dandridge.
08/23/03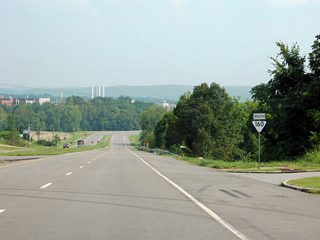 Confirming marker for SR 160 south beyond the exchange with I-81. SR 160 crosses the Nolichucky River and Cocke County line in 3.7 miles.
08/23/03
Photo Credits:
08/23/03 by AARoads and Justin Cozart.
07/18/04 by Carter Buchanan.
05/31/07 by AARoads and Carter Buchanan.
Connect with:
Interstate 26
Interstate 40
U.S. 11
Page Updated 08-26-2020.