U.S. 61 was relocated from West River Drive, Brady Street, Harrison Street and Welcome Way through Davenport to bypass the city along a combination of Interstate 280 on the west side and Interstate 80 on the north side in 2010. Sign changes were implemented by September 2011, which established a new business route for U.S. 61 along the former surface route through Davenport. I-280 and U.S. 61 combine between Exit 6 (West River Drive) and Interstate 80. U.S. 6 also uses a portion of I-280 between I-80 and Exit 1 (West Kimberly Road).
Interstate 280 Iowa Guides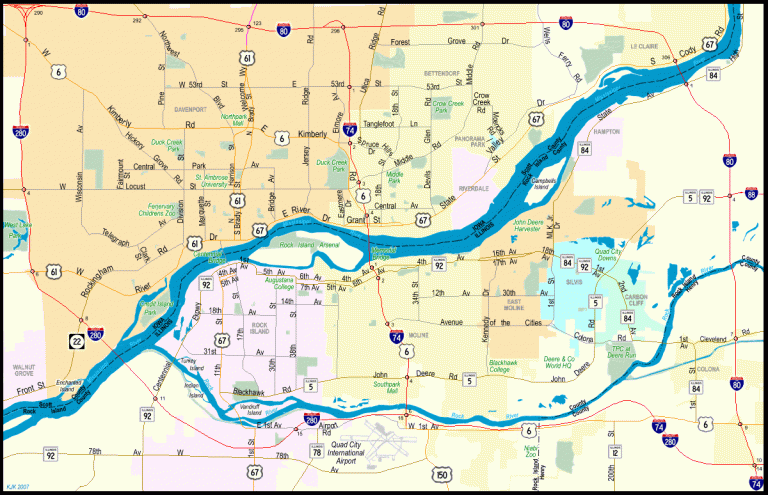 Connect with:
Interstate 80
U.S. 6
U.S. 61
Highway 22
Page Updated 06-05-2018.