Interstate 295 (SR 9A) is the beltway encircling the Jacksonville metro area. The loop measures 60.864 miles1 in length both providing access to the outlying suburbs and beaches as well as acting as a bypass for the often congested Interstate 95 through Jacksonville.
Interstate 295 Florida Guides
The beltway was constructed in stages over a 39-year span (1967-2006), with the western portion fully opened by 1977 and the eastern portion completed 29 years later. The western beltway carried the I-295 designation from its initial completion while the eastern section carried the Florida State Road 9A banner as it was constructed and upgraded. Over two years after final preparations were made to make the eastern part of the beltway entirely interstate-grade, SR 9A was formally replaced by Interstate 295 in late 2011.
Interstate 295 is split between the West Beltway, the original portion on the western side of Jacksonville, and the East Beltway, former SR 9A along the east side of Jacksonville.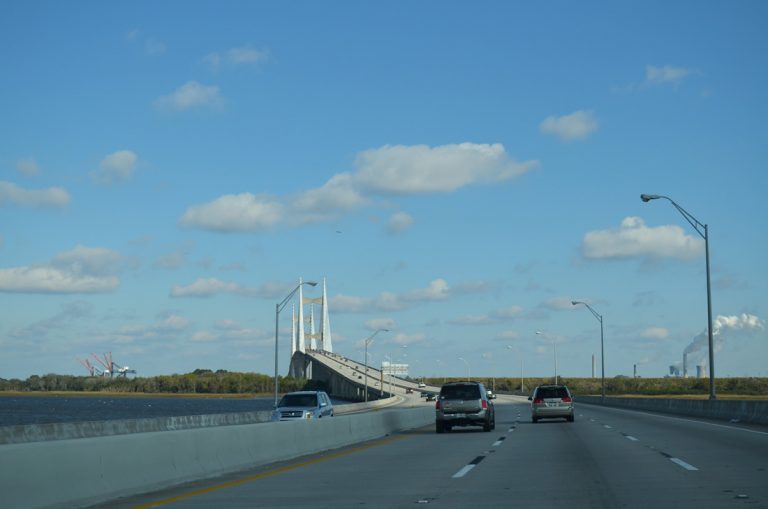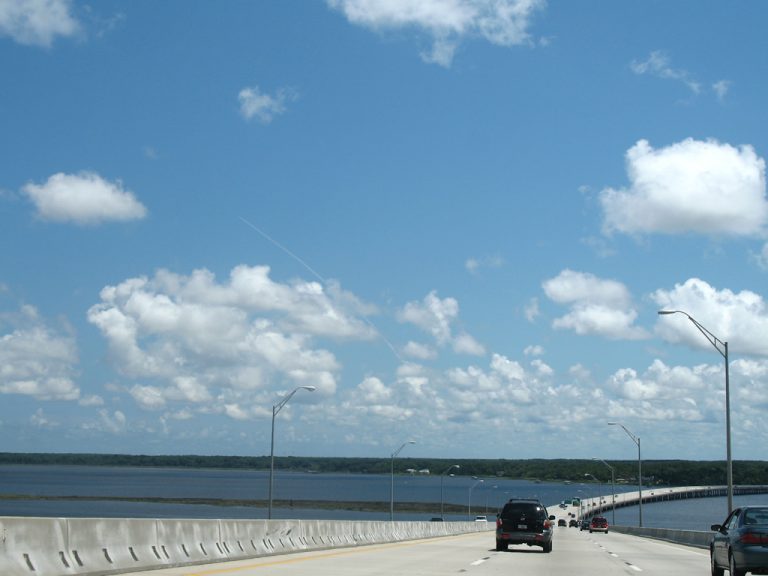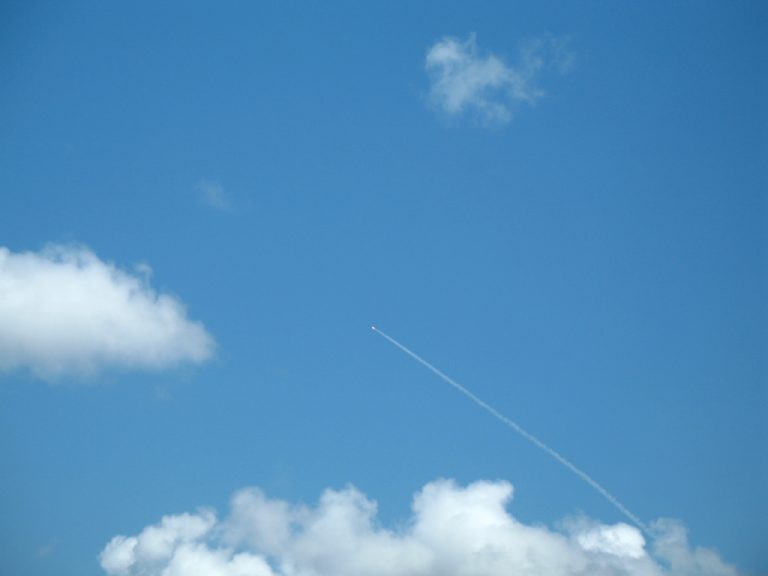 Interstate 295 Express Lanes
Funded by the Florida Department of Transportation Five Year Work Program, three projects add tolled Express lanes to Interstate 295 around Jacksonville. The initial project upgrades a 4.2-mile project between the Buckman Bridge and Interstate 95. Construction added two 12-foot managed lanes per direction, sound walls at various locations, new retention ponds and all electronic tolling (AET) gantries. Work started here in October 2014.
Initially expected to be completed by Summer 2017,2 the $89 million project through Fall 2018 expanded I-295 at Mandarin to ten overall lanes. Ingress and egress points for the Express Lanes are located west of SR 13 (San Jose Boulevard) and at the cloverstack interchange with Interstate 95.
Express lanes are being added to a five mile section of Interstate 295 between SR 9B and SR 202 (J. Turner Butler Boulevard). Again the freeway will expand by two 12-foot managed lanes per direction with sound walls, retention ponds and AET gantries added. Expected to run three years, the $139.9 million project kicked off in Summer 2016.3
Northbound ingress points will be located on SR 9B and I-295 north of U.S. 1 (Philips Highway). Southbound ingress points will allow access north of the JTB interchange and by the Gate Parkway off-ramp (Exit 54). Additionally an Express lane flyover will connect northbound with the JTB ramps.
Associated work adds auxiliary lanes to Interstate 295 from SR 9B north to SR 152 (Baymeadows Road) and widens the freeway to four lanes southbound from SR 202 to Gate Parkway. Ramps at SR 152 (Exit 56), Gate Parkway (Exit 54) and JTB (Exit 53) will be expanded. Anticipated completion is Spring 2019.
Long range plans include an additional 7.0 miles of Express Lanes for the northeast quadrant of I-295 between the N.B. Broward Bridge and North Interchange with Interstate 95.
| | |
| --- | --- |
| | scenes |
| | |
| --- | --- |
| | Old St. Augustine Road north approaches the single-point interchange with Interstate 295. Motorists wanting to reach Daytona Beach should use I-295 south to I-95 south. Orange Park lies west of the St. Johns River and is accessed via Interstate 295 north to U.S. 17 south. Old St. Augustine Road continues another 2.7 miles ending at SR 13 (San Jose Boulevard). Photo taken 03/03/13. |
| | |
| --- | --- |
| | Busy SR 21 (Blanding Boulevard) reaches Interstate 295 north of Wells Road and the Orange Park Mall. This particular stretch of SR 21 between Orange Park Northway to just north of I-295 is notorious for traffic tie-ups, as the area is heavily inundated with commercial retail centers and outlets. A single lane sends motorists onto Interstate 295 south. Unlike at Old St. Augustine Road, St. Augustine is mentioned as a destination instead of Daytona Beach. Dual lanes guides motorists to I-295 north toward the general direction of Savannah, Georgia (via I-295 and I-95 north). Photo taken 06/14/08. |
| | |
| --- | --- |
| | A rare state-named trailblazer for Interstate 295 along U.S. 90 east at Pickettville Road. As of April 2011 though this trailblazer had been replaced. Travelers along U.S. 90 must use Pickettville Road north to Commonwealth Avenue east to access I-295 as the U.S. highway crosses under the freeway immediately north of its exchange with Interstate 10. Photo taken 06/13/08. |
| | |
| --- | --- |
| | A ramp departs for former SR 9A south along U.S. 17 (Main Street) north. Until 2012, I-295 ended at the folded diamond interchange just east of Interstate 95, with SR 9A continuing east and south along the East Beltway around Jacksonville. With the signing of Interstate 295 through the entire beltway, it presents an interesting scenario where U.S. 17 intersects I-295 south (West Beltway) and I-295 south (East Beltway). Photo taken 06/14/08. |
| | |
| --- | --- |
| | SR 202 (Butler Boulevard) reaches the now complete turbine-style interchange with Interstate 295 (former SR 9A) en route to Jacksonville Beach. The once diamond interchange was converted to its current configuration as part of the completion of the freeway around Jacksonville. Complete in July 2009, the interchange allowed for high-speed movements from all directions between the two freeways. SR 9A shields were replaced with I-295 ones during 2012. Photo taken 06/13/08. |
Sources:
FDOT Interchange Report, updated July 2012. http://www.dot.state.fl.us/planning/statistics/hwydata/interchange.pdf
"Construction behind schedule on I-295 express lanes." News4Jax, May 26, 2016.
"New construction on I-295 express lane project set to begin." First Coast News, April 1, 2016.


Photo Credits:

06/13/08, 06/14/08, 03/03/13 by AARoads

Connect with:
Interstate 10
Interstate 95
U.S. 1
U.S. 17
U.S. 90
State Road 9B / Future Interstate 795
State Road 10
State Road 152 - Baymeadows Road
State Road 202 - J. Turner Butler Boulevard

Page Updated 06-21-2016.