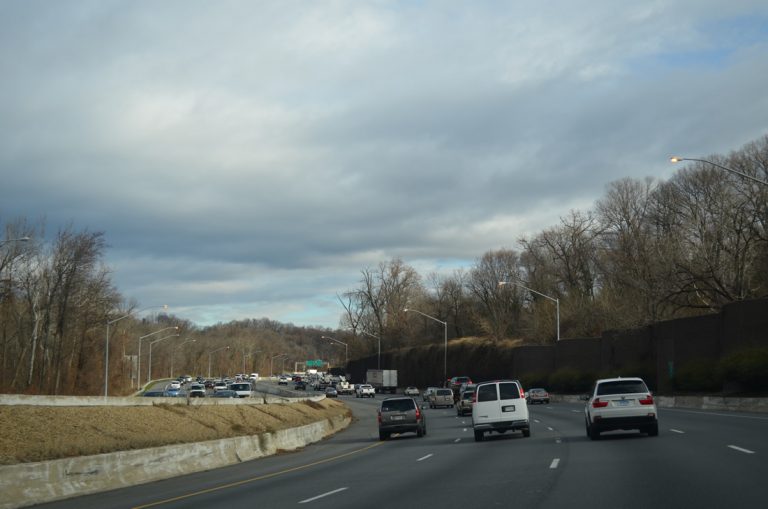 The Maryland portion of the Capital Beltway opened to traffic on April 2, 1964 at a cost of $96.4 million. All 41 miles were built with at least six lanes of capacity.1
A $2.4-billion project replaced the 1960s Woodrow Wilson Bridge across the Potomac River with two new spans. With work starting on October 20, 2000, the first span opened to traffic in 2006 and the second in 2008. Interstate 495 was expanded to ten overall lanes across the river with future accommodations for HOV lanes.1 Associated work also rebuilt interchanges at Interstate 295 (Exit 2) and MD 210 (Exit 3).
Interstate 495 Capital Beltway Guides
Connect with:
Interstate 95
Interstate 270
Interstate 295 - Anacostia Freeway
Interstate 595
U.S. 1
U.S. 50
Route 4
Page Updated 06-09-2014.