North Carolina Highway 78 links U.S. 1-15-501 at Tramway in south Sanford with U.S. 421 Business and NC 87 southeast of Downtown Sanford. The 4.57 mile long route follows Tramway Road east to Lemon Springs Road (SR 1001) and Main Street through Jonesboro Heights in south Sanford.

West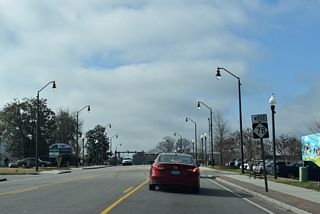 The first confirming marker for NC 78 west stands along Main Street between U.S. 421 Business/NC 42-87 and Dalrymple Street.
01/18/19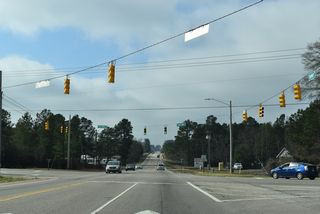 W Courtland Drive (SR 1122) meanders southwest from the Sanford street grid to meet NC 78 (Tramway Road) opposite St. Andrews Church Road (SR 1146).
01/18/19
Photo Credits:
01/18/19 by AARoads
Connect with:
U.S. 1
U.S. 15
U.S. 501
Highway 87
Page Updated 08-05-2020.