U.S. 11 enters Tennessee alongside I-24 around Lookout Mountain in Chattanooga. The route overlaps with U.S. 64 east from Downtown to Cleveland, where a bypass route is designated. Following the I-75 corridor, U.S. 11 continues northeast to Athens, Sweetwater, Farragut and Knoxville.
Within Knoxville, U.S. 11 partitions into U.S. 11E/W. Both branch routes travel northeast. U.S. 11E heads to Morristown, Greeneville and Johnson City. U.S. 11W follows a more northerly course to Blaine, Rutledge and Kingsport. The two recombine in Bristol, Virginia, just north of the state line.
U.S. 11 Tennessee Guides

North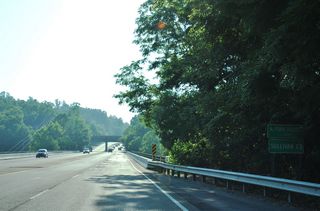 Northbound U.S. 11W (W Stone Drive) crosses the Holston River North Fork into Sullivan County.
06/25/12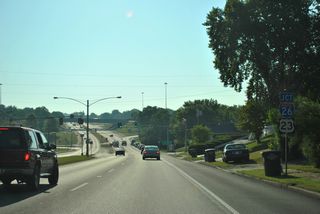 U.S. 11W (W Stone Drive) meets I-26/U.S. 23 at a six-ramp parclo interchange by the Howard Hill neighborhood in Kingsport.
06/25/12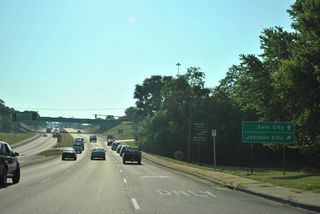 Interstate 26 overlaps with U.S. 23 south from U.S. 11W to Johnson City and Asheville, North Carolina.
06/25/12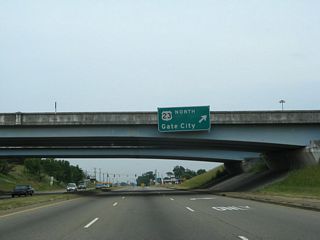 U.S. 23 extends north to Gate City and Pikeville, Kentucky, via southwestern Virginia. Most of U.S. 23 is a four lane highway as Part of Appalachian Development Corridor B, which follows the route north to Columbus, Ohio.
05/31/07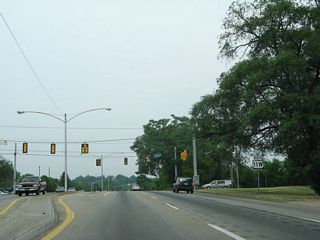 U.S. 11W (W Stone Drive) intersects Fairview Avenue east of the exchange with I-26 east and U.S. 23.
05/31/07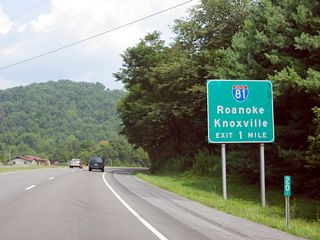 One mile from the cloverleaf interchange with Interstate 81 on U.S. 11W northbound at Bristol.
08/23/03
| | |
| --- | --- |
| | South |
| | |
| --- | --- |
| | U.S. 11E southbound leads northwest from I-81 at Exit 23 to the town of Bulls Gap. 08/23/03 |



Photo Credits:

08/23/03 by AARoads and Justin Cozart

Connect with:
Interstate 24
Interstate 26
Interstate 40
Interstate 65
Interstate 81
U.S. 64
State Route 36

Page Updated 08-20-2020.