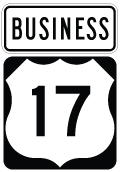 U.S. 17 Business loops 3.69 miles east of U.S. 17 from Belgrade in Onslow County north through the town of Maysville in Jones County. Following Main Street, U.S. 17 Business doubles as NC 58 north from 8th Street in Maysville. The American Association of State Highway and Transportation Officials (AASHTO) approved both the relocation of U.S. 17 to the west and the recognition of U.S. 17 Business on October 5, 2019.


South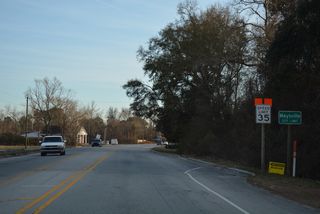 U.S. 17 Business/NC 58 enter the town of Maysville along Main Street just ahead of A Street.
12/30/17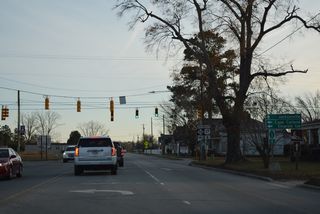 NC 58 bee lines southeast through Croatan National Forest to Cape Carteret along Bogue Sound.
12/30/17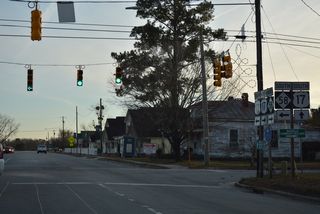 NC 58 extends south onto Bogue Banks, where it turns east along Onslow Bay to Emerald Isle and Atlantic Beach.
12/30/17

South
Photo Credits:
12/30/17 by AARoads
Connect with:
U.S. 17
Highway 58
Page Updated 08-03-2020.