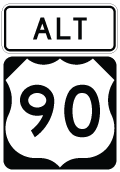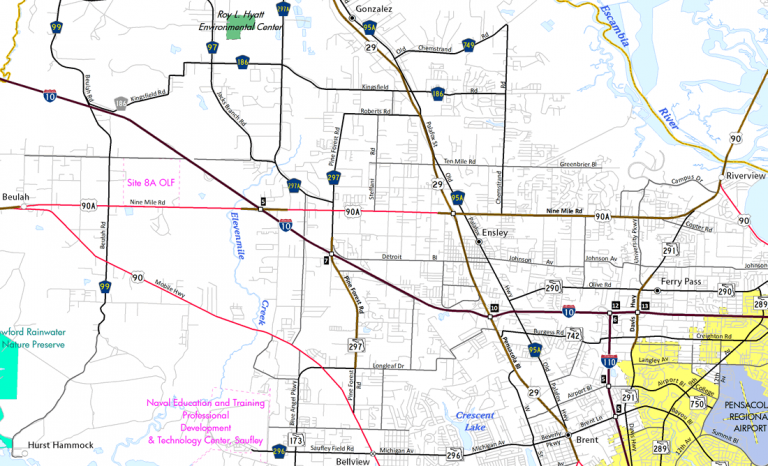 U.S. 90 Alternate travels north of the U.S. 90 loop through Pensacola in Escambia County. The 13-mile route serves older suburbs such as Pine Forest, Ensley, Gonzalez and Ferry Pass along a generally slow moving arterial. A second branch of U.S. 90 Alternate forms a loop around Jacksonville.
U.S. 90A Escambia County Guides
The Florida State Road Department requested that the U.S. Route Numbering Committee of the American Association of State Highway Officials (AASHO) consider the designation of U.S. 90 Alternate in Escambia County on May 14, 1946. AASHO approved the assignment of U.S. 90 Alternate as a bypass of Pensacola on June 21, 1946. The State Road Department however never received the confirmation by mail and it was not until additional correspondence in November 1946 that they did. This allowed Florida to proceed with marking the route.
Connect with:
Interstate 10
U.S. 29
U.S. 90
State Road 291
State Road 297 - Pine Forest Road
Escambia County Road 95A
Page Updated 12-06-2020.