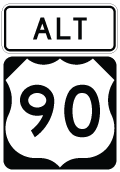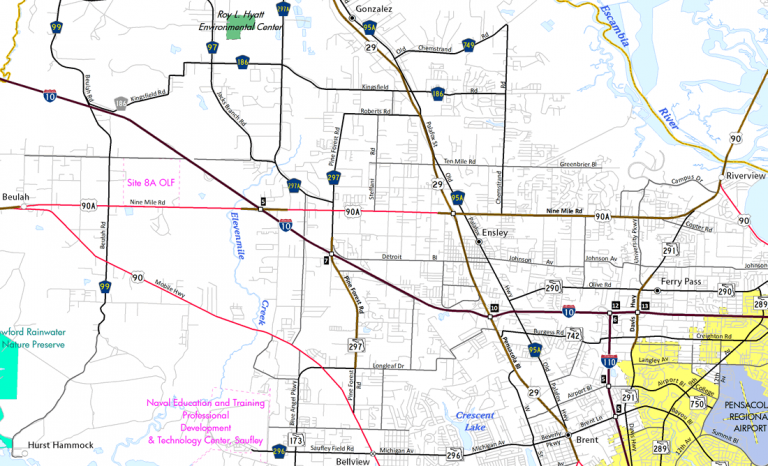 U.S. 90 Alternate travels north of the U.S. 90 loop through Pensacola in Escambia County. The 13-mile route serves older suburbs such as Pine Forest, Ensley, Gonzalez and Ferry Pass along a generally slow moving arterial. A second branch of U.S. 90 Alternate forms a loop around Jacksonville.
U.S. 90A Escambia County Guides
Connect with:
Interstate 10
U.S. 29
U.S. 90
State Road 291

Page Updated 05-28-2013.