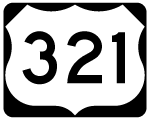 U.S. 321 originates near Lenoir City in Loudon County. U.S. 321 travels east to Maryville, where it loops south toward the Great Smokey Mountains via Pigeon Forge and Gatlinburg. U.S. 321 turns north again to Cosby and Newport. Cardinal direction banners switch at the north split with U.S. 19E in Elizabethon. U.S. 321 northbound from Johnson City becomes U.S. 321 southbound to Hampton and vice versa.
U.S. 321 runs northeast to Greeneville, where it combines with U.S. 11E to Jonesborough and Johnson City. A short expressway section leads east from I-26/U.S. 23 toward Elizabethton. Following a circuitous route, U.S. 321 traverses areas of Cherokee National Forest by Watauga Lake to the Stone Mountains and the North Carolina line.

North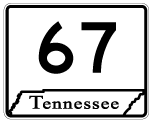 West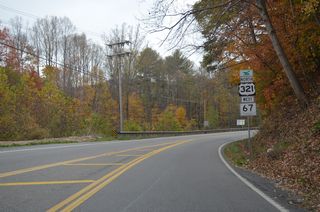 U.S. 321 north combines with SR 67 west within Cherokee National Forest east of Fish Springs and north of Little Pond Mountain.
10/25/15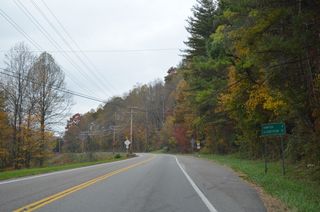 U.S. 321/SR 67 wind along the south side of Watauga Lake for the bulk of the nine mile drive west to Hampton.
10/25/15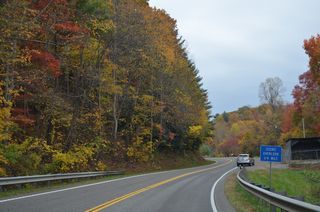 The C.R. Doodle White Overlook lines the north side of U.S. 321/SR 67 by the Little Story Creek arm of Watauga Lake.
10/25/15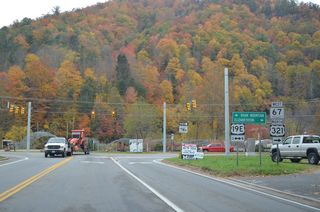 U.S. 19E/321-SR 67 overlap north to Elizabethton. U.S. 19E heads southeast to Roan Mountain and Elk Park, North Carolina.
10/25/15

South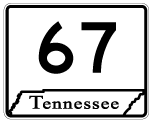 West