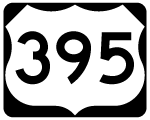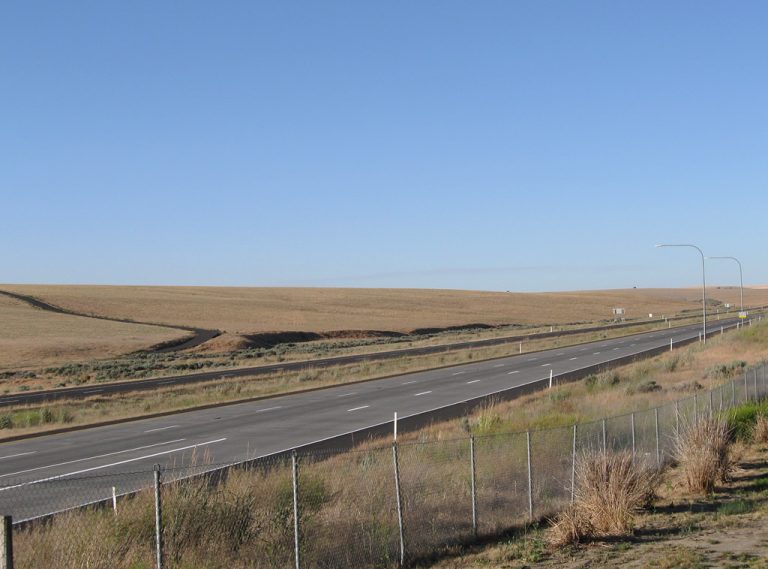 Four laning of U.S. 395 was completed between the Tri-Cities and Ritzville on November 21, 1995 when 15 miles of a new northbound roadway by Lind opened to traffic. An $83-million project started in 1991, expansion of U.S. 395 widened 50 miles of roadway from Mesa to Interstate 90. The stretch tied into a previously widened U.S. 395 between Pasco and Mesa. Final work involved rebuilding of the interchange at Interstate 90, which occurred by 1996.1
U.S. 395 Washington Guides
| | |
| --- | --- |
| | scenes |
| | |
| --- | --- |
| | SR 26 eastbound reassurance marker posted between the diamond interchange with U.S. 395 and the Hatton Coulee Rest Area. Photo taken 08/03/11. |
| | |
| --- | --- |
| | The Hatton Coulee Rest Area originally served both U.S. 395 and SR 26 directly at their at-grade intersection. When the diamond interchange between the two highways opened in 1995, rest area access was relocated solely to SR 26. Photo taken 08/03/11. |
2 photos

2 photos

Exiting Hatton Coulee Rest area to SR 26, one half mile east of U.S. 395. This is the only rest area available to motorists between Ritzville and the Tri-Cities. Photos taken 08/03/11.
Sources:
"4-Lane Road Completed at Lind 15-Mile Stretch Of Highway 395 Expected To Reduce Death Toll." The Spokesman-Review, November 22, 1995.


Photo Credits:

08/03/11 by AARoads

Connect with:
Interstate 82
Interstate 90
U.S. 12
State Route 240

Page Updated 06-24-2013.