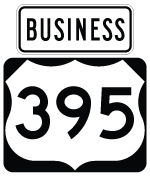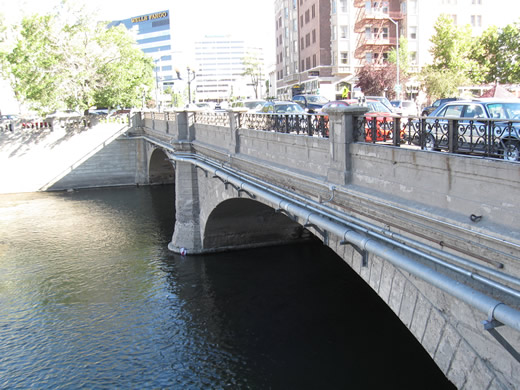 U.S. 395 Business in Reno was recognized by AASHTO on June 20, 1972. The highway follows Virginia Street throughout Reno, traveling west of I-580 and U.S. 395 (Martin Luther King, Jr. Memorial Highway) through the central business district. The route was extended further south along Virginia Street over Nevada 661 as approved by AASHTO on June 28, 1982.
NDOT removed signs for U.S. 395 Business from guide signs along Interstate 80 in 1996 to alleviate motorist confusion between the business route and parallel U.S. 395 freeway. Sparsely signed today, the northern 3.161 miles of the route, from McCarron Boulevard to U.S. 395, is state maintained and inventoried by NDOT as SR 430.
U.S. 395 Business Guides
Connect with:
Interstate 80
Interstate 580
U.S. 395
U.S. 395 Alternate - Washoe County
State Route 659 - McCarran Boulevard
Page Updated 07-13-2017.