Wholly within Gaston County west of Charlotte, North Carolina Highway 273 runs 18.74 miles north from NC 279 (S New Hope Road), near Lake Wylie and the South Carolina state line, to NC 16 Business at Lucia. NC 273 connects Interstate 85 with the cities of Belmont and Mt. Holly.
South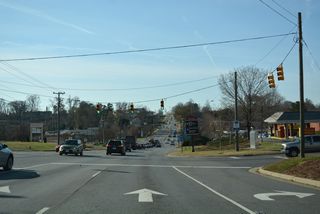 NC 273 (Park Street) passes through a commercialized stretch between I-85 and U.S. 29/74 (Wilkinson Boulevard). Traffic signals operate at Hawley Avenue adjacent to Abbey Plaza.
12/15/16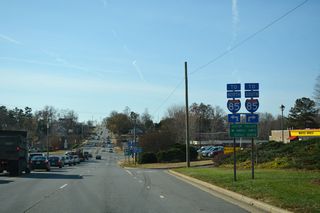 U.S. 29/74 (Wilkinson Boulevard) provides an alternate route to Interstate 85 west through Belmont and east into Charlotte.
12/15/16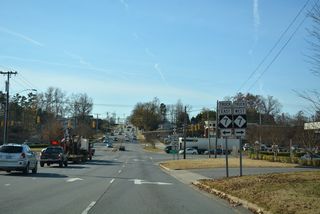 Wilkinson Boulevard doubles as a truck route for NC 7, which loops south through Belmont along Main Street and Catawba Street.
12/15/16
Photo Credits:
12/15/16 by AARoads
Connect with:
Interstate 85
U.S. 29
U.S. 74
Page Updated 08-06-2020.