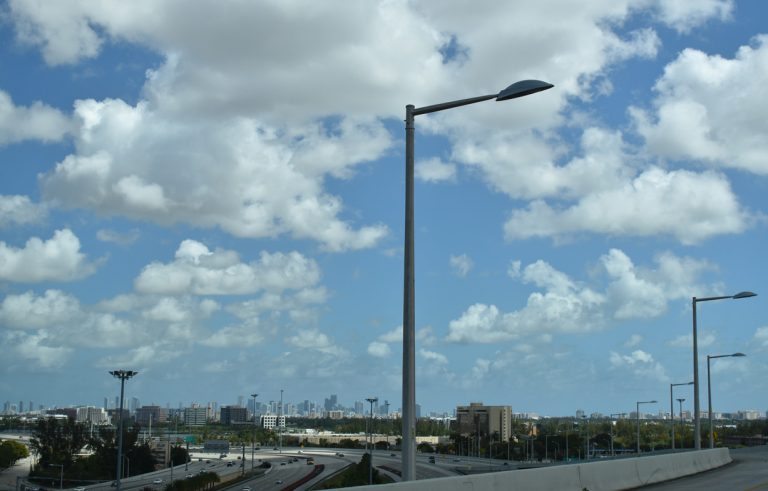 Took advantage of the lighter traffic these days and drove 1,200 miles over the course of three days to South Florida and Miami. Several major upgrades have been completed in the region and more are currently underway. The Dolphin Expressway is only under construction at the east end, where the elevated roadway leading into the Midtown Interchange with I-95/395 is being rebuilt as part of the overall Interstate 395 project. Work on the rest of the toll road is complete. The Palmetto Expressway Express Lanes project leading south from I-75 to NW 25th Street, just north of the Dolphin Expressway, is also finally finished.
Florida's Turnpike Homestead Extension is also still under construction with Express Lanes being added in the vicinity of Kendall. An MDX project running concurrently at the south end of SR 874 (Don Shula Expressway) adds towering flyovers for SW 128th Street.
Site updates with photos from the extended weekend thus far: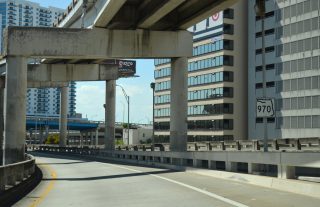 Among other roads covered throughout South Florida, photographed both directions of the Airport and Dolphin Expressways, plus the Snapper Creek Expressway westbound and the Don Shula Expressway southbound. Photographed I-75 southbound showing the completed Express Lanes, as well as the Palmetto Expressway from I-75 to U.S. 1 at Kendall.