Took a couple of additional daytrips taking advantage of the continued lighter traffic across the state of Florida this past week. The first drive covered a number of urban state roads throughout Jacksonville and Duval County, while also updating some older coverage of I-95 and I-295.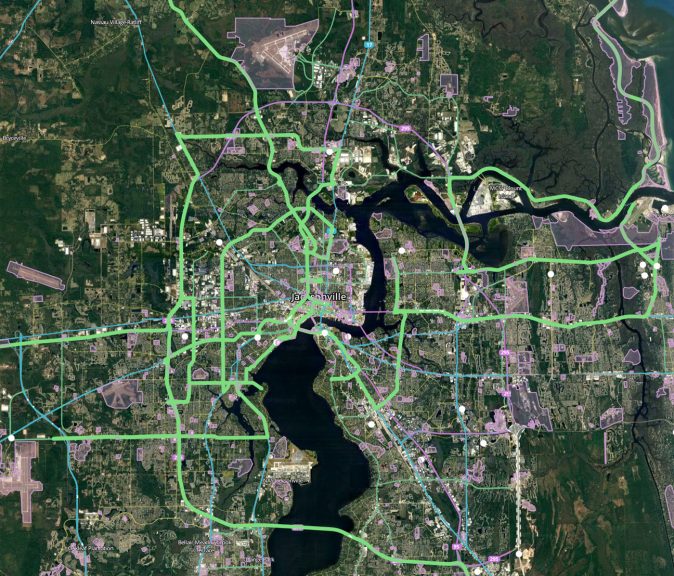 Coupled with photos taken in January and November 2019, finally updated pages covering Interstate 95 south from the Georgia state line to I-295 at Southside Jacksonville. This was a long time coming as the Overland Bridge Project along I-95 south of the Fuller Warren Bridge dragged onward from 2013. With its completion, U.S. 1/90 were relocated onto the new c/d roadways built along side the main roadways for Interstate 95. The old route along Kings Avenue was renumbered as SR 5, which is the hidden state road for U.S. 1 throughout the state.
Current construction along the Fuller Warren Bridge in Jacksonville adds an additional lane per direction and a shared use path along the south side of the span. Previously anticipated for completion in Summer 2020, this project runs through Spring 2021.
The second day trip was a short drive over to Dade City in Pasco County to check out some antique stores. The stores ended up being closed, so made the most of it and checked out progress on the State Road 52 realignment project and redrove a few other county roads and old U.S. 98-301 Business through Downtown Dade City.