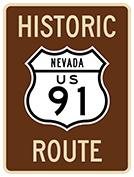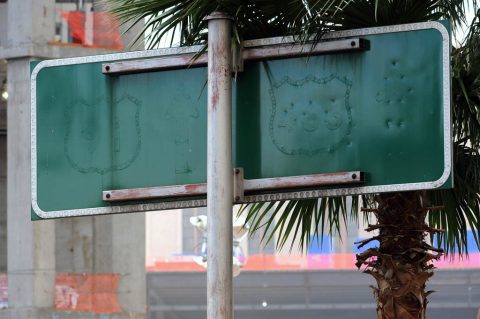 U.S. 91 used to follow the Interstate 15 corridor from San Bernardino, California, all the way north to Sweetgrass, Montana. Today, U.S. 91 is all but gone -- with the exception of a short segment between Brigham City, Utah and Idaho Falls, Idaho. U.S. 91 lasted from 1926 through 1974, when AASHTO approved the elimination of the route through Arizona, California, Nevada and Utah on June 25. Within the Silver State, U.S. 91 was replaced by I-15, but the historic route is available along:
Former Nevada 604 and Nevada 604 from Jean to North Las Vegas via the Las Vegas Strip and downtown
Nevada 170 through Bunkerville
Former Nevada 144 through Mesquite (Business Loop 15)
After crossing into Arizona, a significant old alignment of U.S. 91 travels around the Virgin River Gorge and heads north and then east via Mohave County Route 91. The modern alignment of Interstate 15 through the gorge to St. George, Utah, was not part of original U.S. 91.
U.S. 91 Alternate
U.S. 91 used to have an alternate route along Main Street in Las Vegas. Signed as Alternate U.S. 91, this highway was part of Nevada State Route 601 until it was decommissioned in the early 2000s. Now it is maintained by the city of Las Vegas.
Page Updated 02-27-2010.