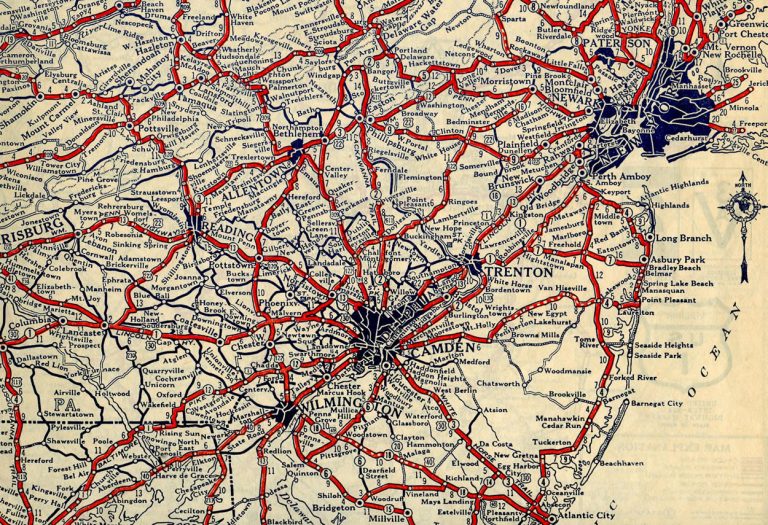 Between 1926 and 1936, U.S. 122 traveled between State Road, Delaware and Raritan, New Jersey. The alignment became part of a U.S. 202 extension in 1936 while the number 122 was reassigned to the present-day PA 10 and 61 corridor between Oxford and Sunbury, Pennsylvania over what was U.S. 120. U.S. 120 at the time saw relocation to the present-day PA 120 route in north central Pennsylvania.
U.S. 122 followed the Concord Turnpike southward from the Pennsylvania state line into the city of Wilmington. Within Wilmington U.S. 122 continued southward along Concord Avenue to Baynard Boulevard and Washington Street. U.S. 122 overlapped with U.S. 13 southward out of the city via Market Street to State Road where it ended.
For more on historic U.S. 122 see US Ends.com
Page Updated 11-17-2015.