Interstate 280
---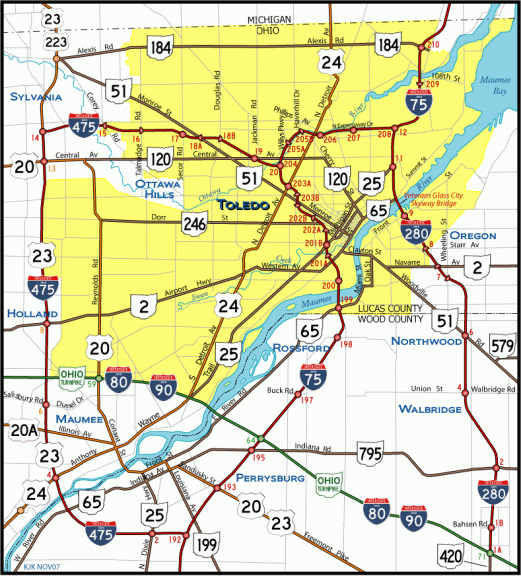 Interstate 280 Ohio Guides
Interstate 280 scenes
Ohio 51 (Woodville Road) westbound enters the partial-cloverleaf interchange with Interstate 280 after the intersection with Lemoyne Road. The interchange ties into the Curtice Road nearby. Photo taken 11/13/04.
The northbound on-ramp directs traffic onto the Interstate 280 northbound collector/distributor roadway to Curtice Road before joining the freeway mainline at the Lucas County line. Interstate 280 reaches the Toledo city limits in just two miles. Photo taken 11/13/04.
Page Updated November 10, 2007.