U.S. 13 is the primary north-south route serving the Delmarva Peninsula Beach Hampton Roads, Virginia and Sussex County, Delaware. Through Maryland, U.S. 13 passes through southwest Worcester County to Pocomoke City, where its branch route U.S. 113 begins. U.S. 113 arcs northeast toward the coast through Snow Hill while U.S. 13 turns westward across the Pocomoke River into Somerset County.
Staying rural, U.S. 13 (Ocean Highway) meets MD 413 near Westover, where the four-lane highway curves back to the north ahead of Princess Anne. Initially traversing Tulls Swamp, Ocean Highway makes a long straight away northeast to enter Wicomico County ahead of Fruitland. Through the Salisbury area, U.S. 13 splits with the mainline taking a freeway bypass to the east and a business route bisecting the largest city in the Maryland Eastern Shore region.
The Salisbury Bypass also doubles as the U.S. 50 mainline around the northeast side of the city. U.S. 50 was added to the freeway after the extension west was completed in 2003. U.S. 13 otherwise rejoins its surface alignment (Salisbury Boulevard) by the Centre at Salisbury Mall. The U.S. highway exits the state north along a congested commercial arterial through the town of Delmar.

South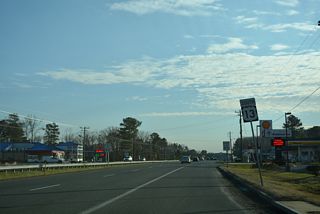 Entering Delmar, U.S. 13 (Ocean Highway) continues from the Delaware state line as a commercial arterial to the Salisbury Bypass.
01/15/17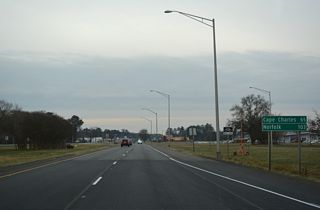 Cape Charles in southern Northampton County, Virginia is 65 miles south of MD 366 at Pocomoke City.
12/30/17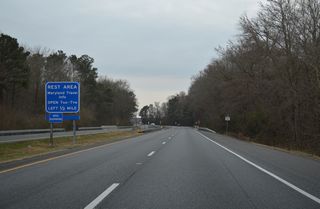 A Maryland welcome center and rest area lines the east side of U.S. 13 just north of the state line.
12/30/17
Connect with:
U.S. 50
U.S. 113
Multi State Route 54
Page Updated 06-09-2020.