PA 99 loops west to Edinboro and McKean from U.S. 6/19 at Cambridge Springs to U.S. 19 in Millcreek township outside Erie. The 21.0 mile route connects the communities of Drakes Mills in Crawford County with McLane and Branchville in Erie Counties.

South
PA 99 stems west from U.S. 19 (Peach Street) along a commercialized stretch of Interchange Road to Edinboro Road south.
09/30/10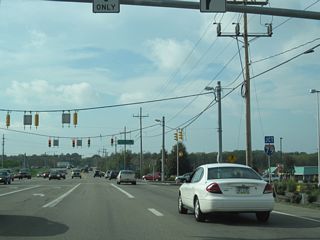 Interchange Road (SR 4012) intersects an access road north to the Millcreek Mall Complex midway between PA 99 (Edinboro Road) and I-79.
09/30/10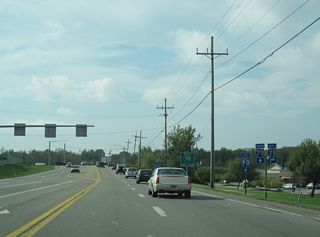 A diamond interchange joins Interchange Road (SR 4012) with Interstate 79 north into Erie and south toward Pittsburgh.
09/30/10
Photo Credits:
09/30/10 by AARoads
Connect with:
Interstate 79
U.S. 19
Page Updated 01-16-2021.