I scored a batch of 1950s-70s highway maps from the New Castle Flea Market in Delaware on Saturday, including a 1959 AAA Northeast Map that displays an Interstate designation I have never seen before. When finding proposed designations, one has to use some skepticism, especially when not discovering such a route on any other maps. Maps are not always that accurate, and some changes such as proposed lines, designations, etc. are up to the discretion of the cartographer. However this particular find appears not only on the regional map, but also the Philadelphia city inset, and AAA out of Philadelphia appears to be the organization responsible for the inset, which adds to its potential validity. The scans below come from the 1959 AAA Map (click for larger):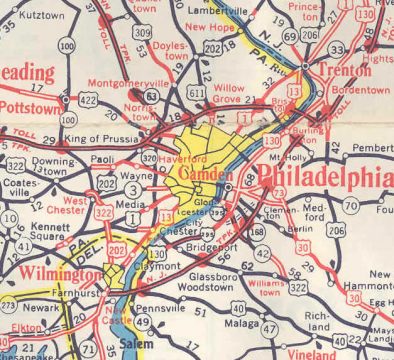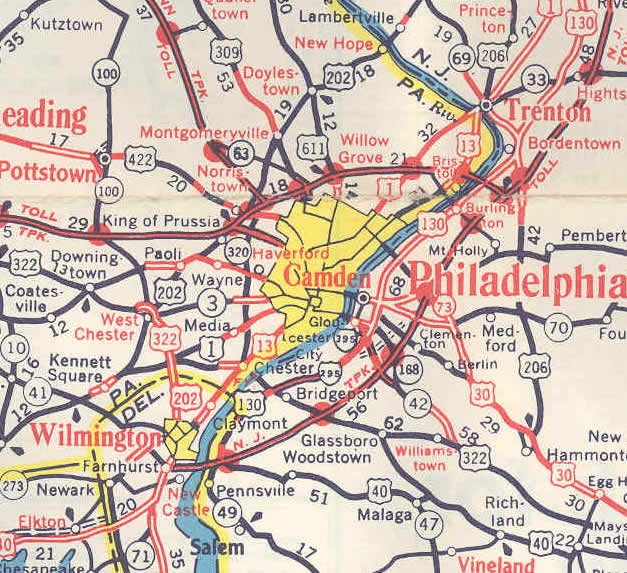 Interstate 395 appears over what is the North-South Freeway (Interstate 76) on the Northeast Regional Map. We are aware that Interstate 76 was originally designated Interstate 80S through Philadelphia and Camden, but have never seen Interstate 395 on any stretch of the New Jersey freeway.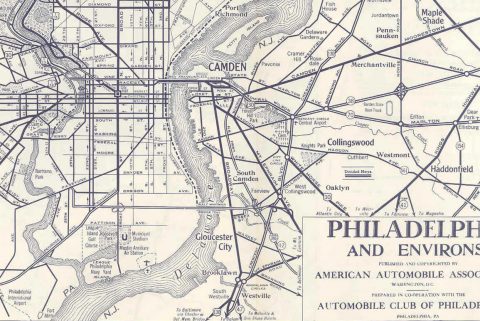 The reverse side of the map indicates the North-South Freeway as both Interstate 395 and New Jersey 42. New Jersey 42 is the North-South Freeway south of Interstate 295 and 76 still to this day. Interstate 395 was never signed as far as we know.