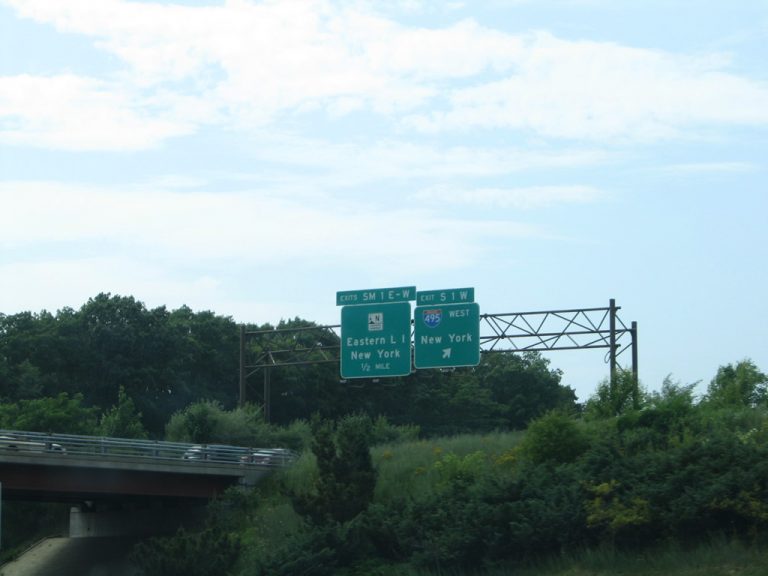 Interstate 495 follows all of the Long Island Expressway from the Queens Midtown Tunnel east to Riverhead in Suffolk County. I-495 ends at the west portal of the Queens Midtown Tunnel, 71 miles from its start at Old Country Road and NY 25. The tolled crossing of the East River is not factored into the official 66.38-mileage tally for the route.
Interstate 495 New York Guides
Until 1983, the Interstate 495 designation ended at the Cross Island Parkway in east Queens. Long Island officials sought to have an Interstate so legislation was passed to redesignate the New York 495 portion of the L.I.E. to an extension of I-495.
The Lincoln Tunnel (NY 495 / NJ 495) was signed as the western extent of Interstate 495 until 1989. It was to connect with the Queens Midtown Tunnel via the Mid-Manhattan Expressway, but that freeway was scrapped in 1971 due to extreme costs both economically and socially. The tolled crossing is generally referred to by name and not number today.
Connect with:
Interstate 278
Interstate 678 / Van Wyck Expressway
Page Updated 08-25-2013.