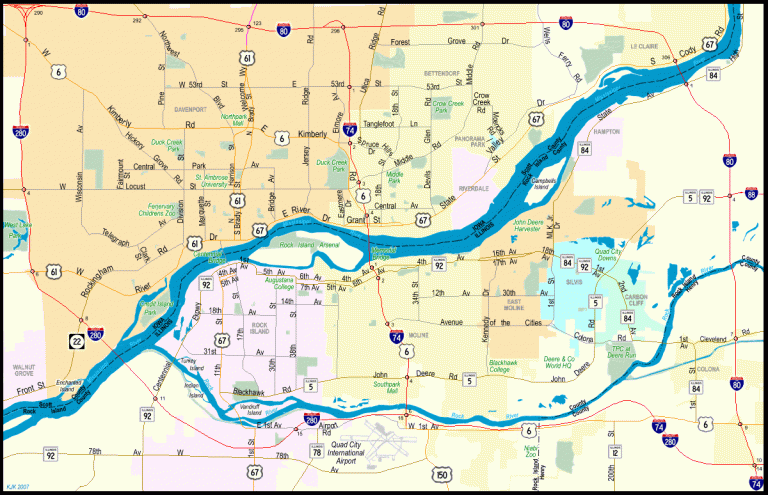 U.S. 6 travels 180 miles across northern Illinois, paralleling the Interstate 80 corridor from the Quad Cities east to south suburbs of Chicago. The route initially enters the state along side I-74 across the Iowa-Illinois Memorial Bridge, traveling south with the freeway through Moline to Quad City International Airport (MLI). The remainder parallels Interstates 74, 80 and 280 east from Coal Valley to Peru, La Salle and Joliet. The eastern most extent of U.S. 6 in Illinois combines with I-80/94 along the Kingery Expressway, from Torrence Avenue in Lansing to the Borman Expressway in Hammond, Indiana.
U.S. 6 Illinois Guides
Connect with:
Interstate 74
Interstate 80
U.S. 150
Route 5
Route 82

Page Updated 05-15-2018.