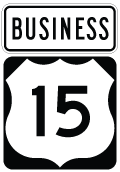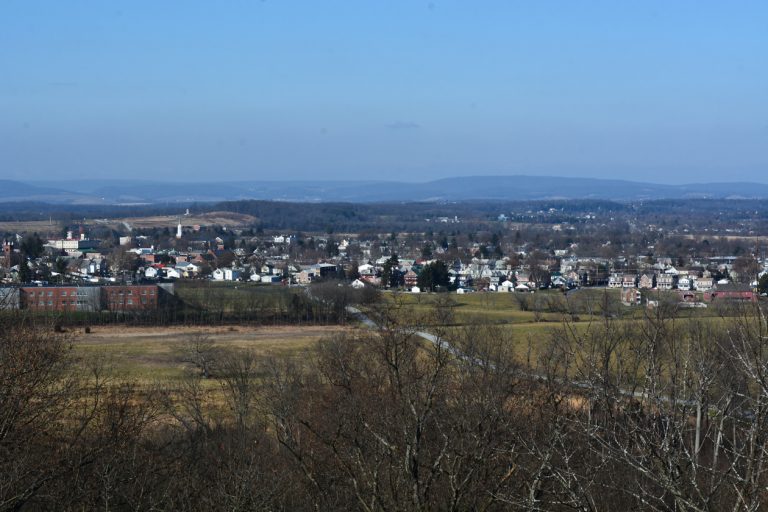 U.S. 15 Business travels 14.2 miles through Gettysburg in southern Adams County. The bannered route extends north from Emmitsburg, Maryland to Fairplay in Freedom township along Emmitsburg Road. Crossing Marsh Creek into Cumberland township, U.S. 15 Business advances north to Greenmount and Gettysburg National Military Park.
Within the borough of Gettysburg, U.S. 15 Business lines Steinwehr Avenue northeast to Baltimore Street (former U.S. 140/PA 97). Baltimore Street leads the route north to U.S. 30/PA 116 at Lincoln Square in Downtown. Carlisle Street continues U.S. 15 Business north to Lincoln Avenue and PA 34, where it turns east to Harrisburg Street.
Leaving Gettysburg, U.S. 15 Business follows Old Harrisburg Road north from Harrisburg Street into Straban township. Combining with PA 394 on Shrivers Corner Road, U.S. 15 Business returns to U.S. 15 west of Hunterstown.
U.S. 15 Business was established in 1964 over the former route of U.S. 15. U.S. 15 along the limited access highway bypassing Gettysburg to the east was completed in 1962.
Photo Credits:
06/04/05, 12/26/18 by AARoads
Connect with:
U.S. 15
U.S. 30
Route 34
Route 97
Route 116
Route 134
Page Updated 02-08-2021.