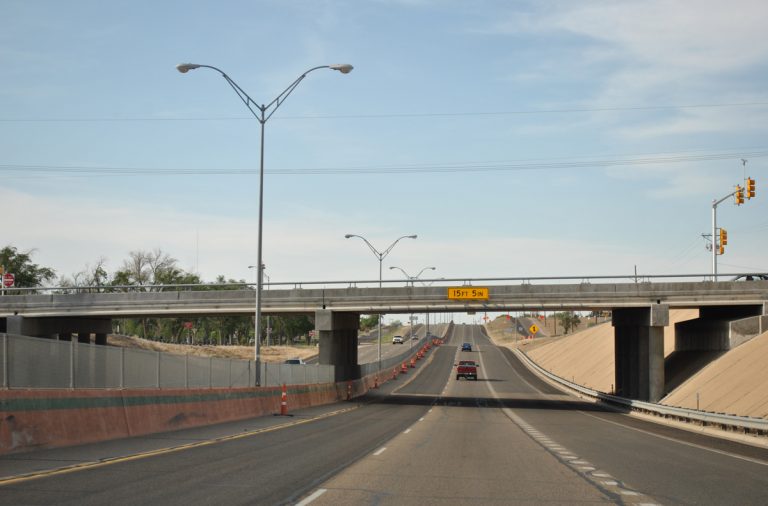 U.S. 87 travels diagonally across the Lone Star State along a 813 mile course. The US route enters Texas near the northwest corner of the Panhandle at Texline. Heading southeast to Dalhart and Dumas, U.S. 87 combines with U.S. 287 into Amarillo. IH 27 overlays or parallels the route south to Canyon, Plainview and Lubbock.
Part of the Port to Plains Corridor, U.S. 87 continues south from Lubbock with four lanes to Lamesa and Big Spring, where it meets Interstate 20. The US Highway turns more easterly from there with four lanes to San Angelo and Eden. U.S. 87 curves southward again from Brady to Mason, Fredericksburg and along an overlap with IH 10 from Comfort to San Antonio.
Emerging from an overlap with IH 10, U.S. 87 shifts southward from San Antonio to Nixon, Cuero and Victoria. The southern terminus is located at SH 238 in Port Lavaca.
U.S. 87 Texas Guides
Connect with:
Interstate 27
Interstate 40
U.S. 287
State Loop 335
Page Updated 04-06-2017.