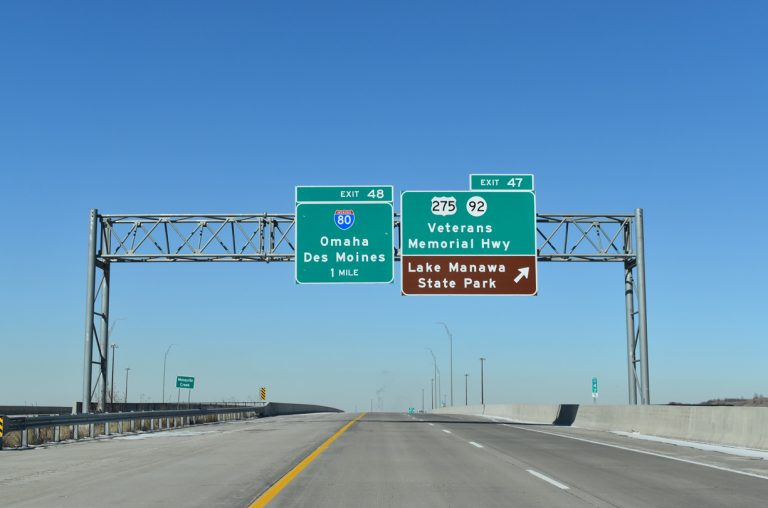 Continuing site additions for roads in western Missouri, completed updates for Kansas City area Interstates. This includes photos taken last week along Interstate 29 north to St. Joseph.
Expanding beyond Kansas City area:
Within Iowa, added a new page for Interstate 29 north from the Missouri line to Pottawattamie County and updated coverage leading into Council Bluffs with photos taken on 02/20/20.
02/27/20 Update:
Added complete coverage of Interstate 49 north from Pineville to Kansas City. Also posted photos of U.S. 71 north from the Arkansas state line to the current south end of I-49.
A construction contract for the Missouri-Arkansas Connector is to be awarded this Spring. Extending five miles south to the Bella Vista Bypass in Northwest Arkansas, the $70.3 million project will complete I-49 within Missouri.