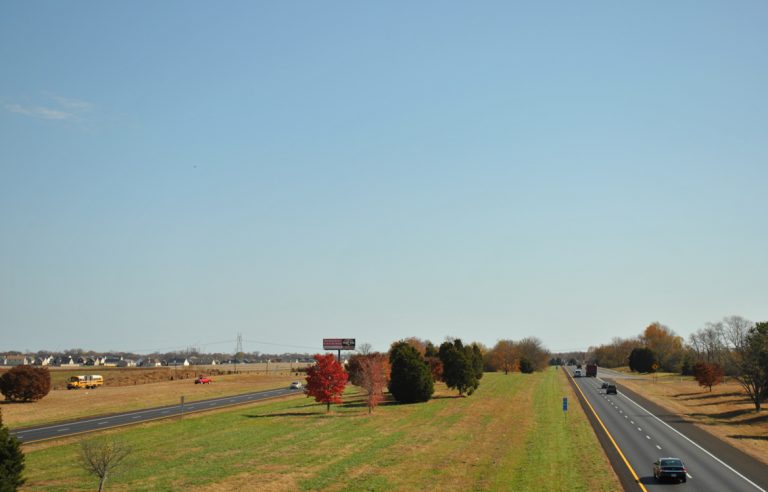 Angling southeast across central Tennessee, Interstate 24 links the cities of Clarksville, Nashville, Murfreesboro and Chattanooga. The freeway totals 180 miles through the Volunteer State, with a 4.10-mile gap around Raccoon Mountain through Dade County, Georgia. Overlaps also take the route along side I-65 and I-40 through Nashville.
Interstate 24 Tennessee Guides
Growth of the Nashville area preceded expansion of I-24 to at least six overall lanes from SR 155 (Briley Parkway / Exit 43) south to U.S. 231 (Exit 81) at Murfreesboro. The freeway also widens to at least six lanes from the c/d roadway system with I-124 and U.S. 27 at the "Big Scramble Interchange" in Chattanooga east to Interstate 75.
Interstate 24 across Monteagle Mountain was constructed between 1962 and 1968. It replaced a winding two-lane road originally built in 1923.1 Initial stretches of I-24 completed in Tennessee by 1960 included one of the roadways across Monteagle Mountain and the bridges over the L & N Railroad lines between Exits 178 and 180A in Chattanooga.2