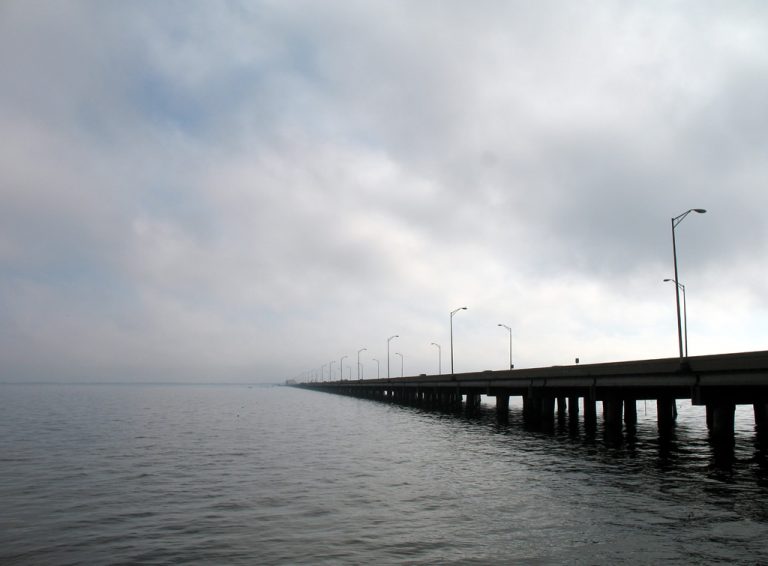 U.S. 98 meanders the width of Florida from the Alabama state line to West Palm Beach along the Atlantic coast. The US highway existed originally in an east-west fashion on the peninsula of Florida only. Extension occurred in the 1940s northwest to Apalachacola, Pensacola, and ultimately Bude, Mississippi. The highway carries east-west and north-south cardinal directions depending upon its orientation.
In Northwest Florida, U.S. 98 serves the coastal cities and resort areas from Pensacola to Panama City as Interstate 10 and U.S. 90 stay inland. From Panama City east to Perry, and Perry south to Homosassa Springs, U.S. 98 remains fairly rural. However from Brooksville to Lakeland and Bartow, the US route travels through growing communities of central Florida. U.S. 98 again transitions into rural environs as it approaches and encircles Lake Okeechobee. The highway concludes within the city of West Palm Beach at Florida A1A.
U.S. 98 Florida Highway Guides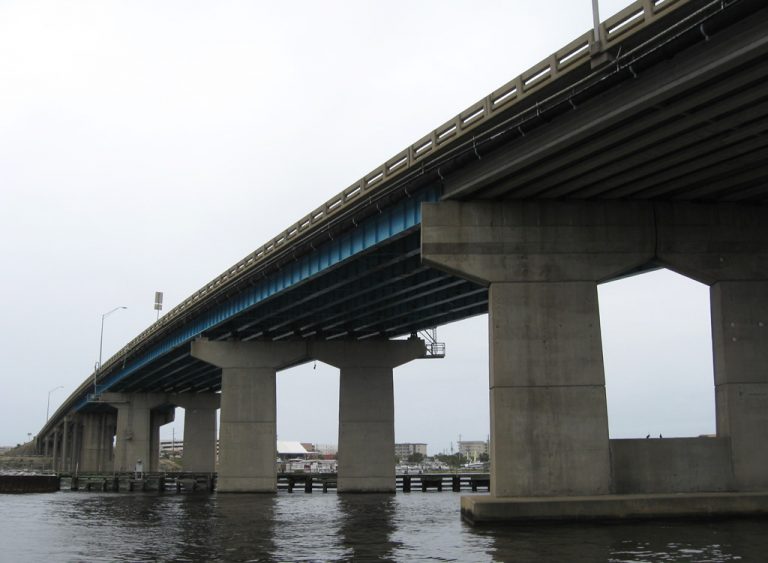 U.S. 98 Auxiliary Routes
State Roads of U.S. 98
State Road 298
SR 298 from the Alabama state line to Escambia County Road 297
State Road 30
SR 30 from SR 298 / CR 297 to SR 292
State Road 292
Signed overlap with SR 292 on Pace Boulevard west of Pensacola.
State Road 10A
SR 10A carries both U.S. 90 & 98 along Cervantes Street in Pensacola.
State Road 289
SR 289 is the unsigned counterpart of U.S. 98 along Ninth Avenue in Pensacola.
State Road 30A
Back Beach Road through Panama City Beach, and around Panama City.
State Road 61
SR 61 joins SR 30 between Ochlockonee Bay and Medart.
State Road 55
SR 55 carries the overlap of U.S. 19 & 98 from Perry south to Homosassa Springs. Small segments of SR 500 exist along side SR 55 in Fanning Springs
State Road 700
SR 700 from Homosassa Springs southeast to Canal Point
State Road 50A
SR 50A joins SR 700 and SR 45 (when overlapped with U.S. 41) through Brooksville.
State Road 50
SR 50 is the signed counterpart of U.S. 98 from Brooksville east to Ridge Manor.
State Road 35
SR 35 joins U.S. 98 from Lacoochee southeast to Fort Meade with the exceptions of the Dade City bypass (SR 533), the realignment at downtown Lakeland (SR 548), and a segment of the Bartow bypass (SR 555).
State Road 25
SR 25 joins U.S. 98 along the U.S. 27 overlap (Frostproof to DeSoto City).
State Road 70
SR 70 sees a signed overlap with U.S. 98 along NW Park Street in Okeechobee.
State Road 15
SR 15 doubles with U.S. 441 along the overlap from Okeechobee to State Road 80 at Runyon.
State Road 80
State Road 80 is the signed overlap for all of U.S. 98 east of SR 15 in Palm Beach County.
| | |
| --- | --- |
| | scenes |
3 photos

3 photos

3 photos

Views of the Perdido Bay crossing of U.S. 98 taken from Cummings Point. The 1981-built span connects Lillian, Alabama with Paradise Beach, Florida. Ending at the state line is State Road 30 from the east and Alabama 42 from the west. Photos taken 12/21/03.
| | |
| --- | --- |
| | Standing at the interection of Shoreline Drive east with McAbee Court, this shield was the last of the colored-era signs for U.S. 98 posted in both Escambia and Santa Rosa Counties. Shoreline Drive was originally a part of SR 30A, a loop road in conjunction with Fairpoint Drive, west of U.S. 98 in Gulf Breeze. 2005 reconstruction of the Shoreline Drive intersection with McAbee Court and an extension of Daniel Drive resulted in the removal of this sign. Shoreline Drive still connects to U.S. 98 eastbound; motorists bound for U.S. 98 west are directed onto Daniel Drive north. Photo taken 06/23/01. |
| | |
| --- | --- |
| | City-installed U.S. 98 trailblazer posted on Brooks Street east at Perry Avenue north in Downtown Fort Walton Beach. Brooks Street represents the historic alignment of U.S. 98 by Fort Walton Landing Park, one block south of Miracle Strip Parkway. Perry Avenue connects the local street with U.S. 98 at SR 145 north. Photo taken 04/24/09. |
| | |
| --- | --- |
| | Looking at the Brooks Bridge from the Fort Walton side of the Intracoastal Waterway. Photo taken 04/19/09. |
| | |
| --- | --- |
| | Moylan Road (former County Road 30B) north at U.S. 98 (Panama City Beach Parkway) in Bay County. Traffic lights were added at this intersection by 2011. Photo taken 12/18/08. |
Photo Credits:
06/23/01, 12/21/03, 12/18/08, 04/19/09, 04/24/09 by AARoads
Connect with:
Interstate 4
Interstate 75
Interstate 95
Interstate 110
U.S. 19
U.S. 27
U.S. 41
U.S. 90
U.S. 301
U.S. 319
U.S. 441
Page Updated 10-12-2018.